SLRAmerica.org
-Nature's Challenge To The American Legal and Financial Systems
Sea Level Rise, Law and Finance
Sign up for new content e-mail updates
1. Real Property Sales and SLR Litigation
Ocean Dynamics, Real Property and Tort Litigation
​Property owners of all types, including developers, need to understand sea level rise issues and adaptation strategies. Those seeking to sell their properties will have to disclose to potential purchasers that their real property will be impacted by sea level rise and possibly higher taxes imposed by governments seeking to update public infrastructure projects such as storm sewers. Such adaptation projects will be necessary, but some will be controversial.
Condominium associations and homeowner associations will need to explain to residents why extra maintenance fees are necessary to protect utility connections and common areas.
As sea levels increase and coincide with tidal forces, litigation will result from real estate closings. Negligent and intentional misrepresentation lawsuits will result. Litigation will also arise based upon claims of negligent SLR adaptation strategies.
Large public projects will be opposed by citizens and special interest groups will line up to fight efforts to stop the expenditure of millions of dollars on buildings and improvements that may not survive rising sea levels. Look for more equitable causes of action dealing with injunctive relief to oppose public spending in light of SLR concerns. Such quiet concerns have already surfaced in Miami Beach as it considered improvements to the local convention center.
Capitol Hill and state legislatures will have to draft new disclosure laws, rules and regulations attempting to deal with SLR and adaptation strategies. Many such enactments, if not all, will be tested by real estate brokers, salespersons, property owners and real estate purchasers in Courts from coast to coast.
Learn about SLR Notices in Real Property Sales. Please see Article 24, below.
2. Will Nature Force Amendments to Constitutions Or Produce Different Judicial Interpretations?
State and Federal Constitutional Law...Takings In the Era of Rising Seas
​What happens when repetitive flooding forces local governments to close certain previously populated areas with "retreat policies" due to concerns about the public health, safety and welfare?
What happens if water use cutbacks for developed regions are enacted by local governments?
What rights and remedies will property owners have? Will they be restricted or even prohibited from using and building on their lands because of SLR concerns? Will claims of eminent domain arise? Will there be "constructive eminent domain" without compensation? Judicial takings? Other unlawful deprivation of land interests?
Will increased use of conservation easements result in Court battles against state governments? Will the sovereign assert control over transformed and permanently flooded areas and displace populations into neighboring and distant communities? How will those communities react without additional governmental funding to ease the environmental refugee influx? Will claims of "unfunded mandates" arise in communities that face an influx of new residents moving away from the swelling seas?
Will the right to travel into what may become restricted SLR zones be restricted?
If the government deems certain areas not fit for humans, what due process concerns will arise when residents are forced out?
Consider this set of facts. Fifteen years from now a large section of land encompassing several ownership interests is declared not suitable for human habitation, due to toxins released through sea water incursion. A county shuts down access to that condemned area based upon concerns for the public health, safety and welfare. 2 No money in the form of "just compensation" is paid to the property owners, in violation of the "Takings Clause" of the Fifth Amendment to the U.S. Constitution. The county, without sufficient funds to initiate eminent domain proceedings, exercises its police power and challenges those who demand proper payment for the extensive taking.
In future SLR controversies such as this, contrary to the exercise of eminent domain power (legislative taking of property in exchange for just compensation to land owners) will the concept of "Judicial Takings" without just compensation, based upon the Fifth and Fourteenth Amendments to the U.S. Constitution, become a permissible exercise of the law? 1 If a Court, based upon the particular facts of a case, decides to eliminate an owner's property interest, is the judgment an unlawful deprivation of property and considered without due process of law since just compensation is not to be paid?
These are some of the rising constitutional issues that will develop over the coming years. Look for efforts to amend state constitutions to address new realities.
Footnotes:
1 That concept was advanced by Justice Scalia in Stop the Beach Renourishment, Inc. v. Florida Department of Environmental Protection, 130 S. Ct. 2592 (2010). An excellent discussion of the theory is presented in "Sea Level Rise and Gulf Beaches: The Specter of Judicial Takings," by Donna R. Christie, and can be found on the Florida State University College of Law website.
2 Government taking, under the eminent domain powers, is not unprecedented in instances of concerns for public safety and health. Consider, for example, Centralia, a borough in Columbia County, Pennsylvania. A mine fire has burned there for decades. Today that area is largely vacant. According to Wikipedia, "All properties in the borough were claimed under eminent domain by the Commonwealth of Pennsylvania in 1992 (and all buildings therein were condemned...)" The United States Supreme Court has held that eminent domain powers, exercised by the legislature can be for the public benefit.
For more discussion, please read item 26, which appears below.
3. Insurers, Underwriters and the SLR Marketplace
Insurance Law Will Change With the Tides
​Sea level rise will not only affect property and homeowner insurers, it will also affect commercial liability policies, motor vehicle carriers and title insurers. Health insurance issues may arise as well.
As the cost of insuring properties increases over the years due to high sea levels, what happens when a property purchaser cannot get a homeowner's policy to protect his or her new acquisition? Will the states step in to help or merely defer solutions to the market place? Can private insurers, or even state indemnification programs, afford to be a lifeline in areas imperiled by SLR?
If State Insurance Commissioners allow companies to stop writing coverage in areas that previously were required to be included in the geographic reach of insurers, what will such a development do to renters, homeowners, businesses and local governments? Will that promote migration away from flooded areas? How will state legislatures and land planners confront this problem?
Title insurers will ease away from certain sections of what were valuable properties. Littoral rights will take on a new urgency for real property underwriters. Mortgage title insurers will restrictively revise their policies.
When automobile and truck insurers have enough of repairing salt water rusted vehicles, will they seek to justify "redlining" certain areas due to environmental justifications? (See the redlining discussion below).
SLR "super" erosion will prompt more insurance exclusions.
Projection: The insurance industry is facing a tidal wave of litigation as it begins to deal with complicated SLR issues.
6. Enhanced Anti-Pollution, Environmental Legislation and Litigation
The Responsibility of Protecting Oceans After Permanent Flooding
​Perhaps no greater long-term responsibility facing today's public in dealing with SLR is the need to design solutions to prevent escaping toxins from gas tanks, pipelines, electrical grids, sewer systems, septic tanks, drain fields, landfills, utilities, nuclear facilities, contaminated lands and other areas that, when inundated with sea water due to SLR, will leak into amd degrade the oceans themselves.
The consequences of ignoring this non-delegable duty not only adversely affects human health, it imperils the viability of healthy planetary sea ecosystems for centuries to come.
Ethical SLR antipollution planning cannot wait until 2030 or beyond to deal with this pressing concern. Public projects and private infrastructure need to be secured today to stop toxins in the future. What we build on dry land today can poison the seas tomorrow. The legal system needs to focus on what this means in terms of drafting reasonable legislation to accomplish effective anti-pollution strategies for new and existing structures for the coming years. The cost of the legal profession ignoring this challenge is to blindly allow the effects of oceans swallowing large city sections to contaminate water ecosystems for centuries to come.
Take the Florida Air and Water Pollution Control Act, which is based upon strict liability. It is designed to prevent the discharge of toxins into water, lands and coastal areas. Look for SLR affected landowners who previously never heard of the act to confront the teeth of that law in complex and prolonged court battles.
It is not just the engineers, builders and architects that will address this problem...attorneys will share in the pollution fight much more in the coming years. Every law student should be required to take at least one course in environmental law.
Planning, Zoning and Land Use Issues
​Community development in the new ocean incursion environment will challenge lawyers, local officials and regional governments from now on. New chapters are beginning to open for land planning for and adaptation to SLR.
Skilled lawyers will be confronted with what were once unimaginable issues about land use, zoning and easements in relation to changing environmental constraints. Urban projects will take on a new face and require skilled lawyers to uncover yet unknown dimensions of planning urban and rural environments.
Growth management planning at the state, regional and local levels will need to adapt to flooded properties as salt water continues a vanguard of intrusion into fresh water supplies. Water permitting and concurrency requirements will require innovative updating.
Increasingly complex and demanding government licensing and permitting will impact sustainable developments. Future communities that refuse to elevate may be denied development by land use authorities.
It is absolutely foreseeable developers will raise properties to combat sea level rise. New archtitectural designs that take SLR into consideration will evolve. But first, they will need local government approvals.
Hear how one developer in San Francisco is raising an island to create a sustainable community. Click on the SoundCloud audio report "Sea level rise is a future challenge for Treasure Island," from #SanFranciscoCrosscurrents and KALW. The clip can be found on our Audio Reports page.

7. Land Use Planning For the New Reality
Special Local Tax Districts To Fund SLR Adaptation
​Certain sections of urban landscapes will confront SLR prior to others. Take Miami Beach. It recently joined the battle to upgrade storm sewers in the southwestern portion of that barrier island.
Fort Lauderdale just installed new storm sewers in a retirement community to try to keep intrusive water from the Intracoastal Waterway out of parking lots. Each such project involves large expenditures of millions in tax dollars.
As adaptation projects seek to extend life in low-lying and SLR threatened areas, taxes will go up in certain communities. Pressure for special tax districts will increase from city halls across the continent in coastal areas.
Government leaders will try to balance the need to sustain economic development with the need to keep the land dry so an economy can exist in municipal boundaries. That balance will be very difficult, and it is happenging now in many communities.
8. Dealing With Increased Local Tax Burdens
What Happens To Traditional Real Estate Documents When Properties Become Worthless Due to SLR?
In severe SLR scenarios, what are now valuable properties will gradually lose their market value. Deeds to submerged lands will pose problems for the last landowners.
Changed boundaries will create issues for those wishing to convey land interests. "Marketable title" status will have to deal with the changing forces of nature. Restrictive covenants and property restrictions will lose importance. Many surveys and plats will no longer be valid. Traditional ownership lines will be challenged by rolling easements.
Long-established and conventional easements and licenses affecting real property will be eliminated in certain cases.
Will compensation result? The sovereign may gain title to lands covered by erosion, but that claim will most certainly conflict with property owners and their asserted rights.
Real Estate law is about to get very interesting with SLR.
9. No Good Deed Goes Unpunished
As Property Owners Seek SLR Adaptation, Community Architectural Review Boards Will Need Revised Rules
Here's the scenario: A property owner in a vulnerable homeowner's association seeks to raise his house one story to adapt to SLR threats. The surrounding houses are not built that way.
Intra-community battles are likely to develop between homeowners who want to protect the traditional look of their properties and those that will claim architectural restrictions do not allow for resilient raised structures.
Look for court skirmishes as community associations lose control over the look of their properties but seek to remain viable and consistent.
10. Architectural Restrictions By Homeowner Associations
Submerged Ownership Responsibilities
Citizen Smith purchased Blackacre, a parcel of property near the Atlantic Ocean in 1995. At that time he took out a mortgage on the land, and later took out a second mortgage to upgrade his homestead residence.
It was not until 2013 that he even heard of sea level rise. Retaining his house on the property, he lives comfortably on the property until 2019, when constant tidal flooding pushes water on to his property a dozen times a year. At that point, the salt water pools in his yard for weeks at a time before it dries up.
Meanwhile, payments continue on each of the mortgages. He still owes over a hundred thousand dollars on his mortgages. Unfortunately, by 2022, Mr. Smith can no longer safely live in his property due to what have become permanent flooding conditions. Yet in 2022, Smith still owes money to the mortgage lenders, along with property taxes. The land is still owned by Citizen Smith but subject to liens.
Having moved from the property, he can no longer afford to make his mortgage payments, much less pay his property taxes.
What remedies does Smith, a newly-minted environmental refugee, have?
Sound too hypothetical? Think again. This scenario is very likely.
The stark realization of what this kind of fact pattern has is that Smith will probably stop making payments for submerged property. He will most likely be sued by the mortgage companies. They will not want the property, as it cannot be resold. So Smith ends up with a large deficiency judgment, with no way to pay it off. Meanwhile, the property taxes go unpaid, as the bank does not want to invest any more money in the submerged Blackacre.
Tax lien certificates are sold by the County, but no one wants to buy land under a foot of water. While tax revenues dry up, who ends up with the land? Is it the State?
As for Citizen Smith, his credit rating is ruined for seven years, and he has lost his house, which was planned as an investment for his retirement. Flood insurance was of no benefit since this was not a traditional flood, but a rising ocean that engulfed his property. Homeowner's insurance was of little help. Coverage exclusions got Smith nothing.
So now what? States like Florida that are faced with the realities of sea level rise need to enact new and innovative statutes and programs to protect property owners and mortgage companies who only recently knew, or should know by now, about the wisdom of investing in property in light of the danger of SLR.
At the Federal level, current bankruptcy chapters may not be sufficient to deal with the problem. Look for SLR hearings in Congress focused on keeping people from being financially "underwater" while they are standing in sea water.
The real question is...are we ready to develop laws that can answer questions like this? Only time will tell.
11. The Consequences of Not Being Able to Live In and Sell Property In SLR Affected Areas
4. Will "Redlining" Become Legal In Designated SLR Areas?
Allowing Insurance Companies and Banks Not To Provide Their Products in SLR Affected Zones
"Redlining" is generally accepted as an illegal practice where banks and insurance companies deny products or charge more for their services. Often used as an ugly discriminatory tool, this "disinvestment" strategy was targeted by the Fair Housing Act of 1968 and the Community Reinvestment Act of 1977. Still, "environmental racism redlining," which may promote urban decay, will be rising concern across the nation...this time prompted by SLR worries.
If insurance companies and banks decide not to do business in areas already or about to be impacted by SLR, redlining may be back. This time however, "SLR redlining" may be condoned by State capitols and the federal government based upon public safety and economic rationales.
Defacto and unintended "high price" redlining may result from increased flood policy pricing based upon updated coastal maps released by the United States government. If flood insurance costs are too high and increase year-after-year, fewer homeowners are likely to purchase that critical coverage despite their desire to do so. They will be increasingly vulnerable.
If legal SLR redlining is allowed based upon safeguarding investments and public health reasons, whole sections of land and their residents may not get property, title, motor vehicle comprehensive coverage or possibly even health insurance in its current form. (Water in flooded an abandoned area of New Orleans has been blamed for sickness. Local health officials will be just as worried about SLR as land developers).
The message: New laws are needed today to prevent the economic injustice of unfair intended and unintended redlining in the future.
5. SLR Regulations and Codes That May Hinder Development
21st Century Building Codes and Infrastructure Improvements
​Raising roads, sidewalks and buildings to deal with SLR will be hugely expensive. Just ask Broad Channel, in Queens, New York. The local government plans to spend $22 million for the installation of bulkheads and raising streets and sidewalks, according to the New York Times on July 9, 2013. Or consider Miami Beach, which is considering spending $206 million for an "overhaul of [an] antiquated drainage system increasingly compromised by rising sea level," according to the Miami Herald on September 2, 2012.
Just as South Florida experienced after Hurricane Andrew struck Miami-Dade County in 1992, municipal and county building codes will be tightened and upgraded after hurricanes and repeated flooding. These codes are likely to require more expensive materials and increasingly complex construction strategies, such as elevating properties and structures, to deal with SLR.
Will homeowners, businesses and local governments be able to afford all the things that local laws will require for "sustainable" buildings of this young century? Or will such codes and structural requirements designed to combat the effects of SLR work with insurance pressures to force relocation of entire neighborhoods?
How will state capitols address these problems in their upcoming legislative sessions? Will they ignore the issue and defer to the uncharted future?
Psychological and Health Issues Created By SLR Displacement Will Place Unprecedented Demands On A Caring Society
For many communities, dwindling demographics may silently portend a larger problem...people displaced from their homes because of rising seas. Ask survivors of Hurricanes Katrina and Sandy, or even those impacted by Hurricane Andrew...the loss of your home, your neighborhood, the familiar fabric of your familiar community...can be overwhelmingly traumatic.
Mental health Court divisions will see increases in case loads. Local governments will see new hospitals seeking approvals of certificates of need. Clinics will seek funding.
In all these consequences, health lawyers will play a critical role.
12. Legislation To Fund Environmental Refugee Health Programs
13. Will States Introduce Environmental Divisions In Courts?
Specialized SLR Courts and Training
​Across America, state court systems have developed special divisions dealing with foreclosures, veterans issues and drug violations. Each demands specialized judicial knowledge, creative intervention programs and skilled training.
In the coming decades, it is likely that special environmental courts will be needed to adjudicate controversies based upon entirely new statutes, rules and cases dealing with sea level rise. By mid-century, Courts may be overwhelmed with SLR cases, just as they were during the "Great Recession" when foreclosures flooded halls of justice.
The potential exists for hundreds of thousands of SLR cases in coastal states even sooner. State Supreme Courts will have study, and adopt new rules to deal with the demands SLR will place on the civil justice system. Lawyers and Judges alike will have to focus much of their continuing legal education studies on SLR and its challenges.
15. Law Schools Will Need To Provide Specialized SLR Legal Programs
Today's Law Students Need to be Prepared...They Are The Solution to SLR Issues
​Training law students to confront pending SLR issues will not be easy. Suddenly, environmental law will take on a new urgency at the curriculum level.
As you can see from the issues discussed on this page, SLR impacts real property, taxation, torts, contracts, commercial paper, health law, constitutional rights, land use planning, zoning, insurance and other complicated legal disciplines.
If you are a law school professor or Dean, the time is now to help your students understand the wave of responsibility which is approaching and provide them the tools to confront a new American reality.
16. New Dimensions of Taxation At Local, State and National Levels
State and Federal Taxation Policies Need to Confront the Consequences of SLR
​Will the IRS be ready for submerged property losses? Will state and local governments still be able to tax previously expensive but increasingly unusable properties? Will Congress rise to shape public SLR policy through equitable tax laws?
Can new tax credits be envisioned to displaced property owners? What of 21st Century deductions?
How will local governments deal with a decline in the local tax base?
Faced with decline in previously expensive lands from which to draw revenue, will counties insist on continued taxation for properties that no longer are fit for human habitation?
Along with changing coast lines and increasingly submerged lands, the threat to existing tax structures is inescapable.
Lawyers specializing in tax law and engaging in fiscal public policy debates will have their hands full due to SLR. But first they need to understand what sea level rise really means, and why it is happening, so they can fashion responsible and timely solutions.
17. The Porous Nature of One Common Law Defense In SLR Affected Contract Disputes
The "Impossibility of Performance" Lifeline May Not Help Property Owners
​The common law defense of "Impossibility of Performance" (IOP) may not come to the rescue of land owners who seek to avoid long-term mortgage or 99 year lease obligations.
The IOP doctrine, applicable to contractual obligations, applies when a party cannot perform a meaningful purpose of a contract due to a major superseding event and a Court determines the affected party should not be held to the initial bargain of the document.
There is no doubt that the displacing event of sea level rise can undermine the very purpose of contractual obligations for affected properties, but that may not be enough to seek Court protection to walk away from a 30 year mortgage or extended lease commitment.
Some states, like Florida, make the defense inapplicable when the significant event which causes the impossibility is foreseeable. Even if one party's performance is deemed impossible, if the intervening event was something that could be reasonably anticipated, the IOP defense may not apply.
Take for example a tourist hotel that is heavily financed since 1990. It sits on property it owns, but which has been mortgaged to the tune of millions of dollars. If, in 2020, the property continually floods, and guests can no longer safely stay on the property, the purpose for which the property was purchased and financed no longer exists. As damage occurs, a new coastal retreat policy of the local government requires the hotel to be moved to a different, but much less desirable location away from the ocean. No longer able to make its payments, the hotel defaults, is sued by the lender, and asserts the IOP defense in an effort to escape the unfortunate realities of SLR.
Will the impossibility of performance defense provide some aid? Possibly, if it can be shown that SLR was not reasonably foreseeable to the parties in 1990. The contrary, however, may be true for purchasers of properties in SLR concerned zones in 2013. Enough is known about SLR in today thanks to continuing media coverage that the IOP defense may not be utilized by the Courts in sea level battles which lie ahead.
Bottom line? Parties to real estate contracts, their real estate brokers and sales staff need to be fully informed about the science and potential consequences of sea level rise. They cannot suddenly wake up in 2030, claim an inability to use the property and assert they should be released from their obligations by employing the IOP defense.
Some Courts have refused to excuse the performance of an aggrieved party when their obligations are not impossible to perform, but are only financially difficult. As we begin to understand the meaning of SLR on the common law, it is not at all unrealistic to assume financial obligations for flooded properties will be enforced for the rest of this century.
The other dimension to consider, however, is whether lenders will be interested in commercial relations dealing with SLR threatened properties.
Sea level rise was not a concern in the aged history and development of the IOP defense as it has evolved through the common law. But that defense may afford little protection in our nascent century as the seas force legal institutions to innovate with better solutions and protections.
Question: Is "Environmental Bankruptcy" the answer?
18. SLR Ramifications For Malpractice Claims
Errors and Omissions Insurance Policies Will Enter New Dimensions
​What architects, builders, engineers and planners did to create structures in the years up to public and trade awareness of SLR threats may be considered perfectly reasonable.
Nevertheless, with the realization that sea water incursion into commercial, residential and public properties is likely over the coming years in affected areas, activities such as planning, designing and building will be carefully scrutinized by the legal system from new perspectives.
In our litigious society, there is no doubt that such professionals will be the targets of affected property owners and lessees. Allegations such as "the Architect knew or should have known the life of the property was limited and failed to account for sea level rise" are probably just a matter of time.
The phrase "Sea level rise malpractice" may enter the American lexicon.
If SLR is advancing at a more pronounced rate than previously understood, and according to the UN's Intergovernmental Panel on Climate Control on September 27, 2013, it is...certain quality control measures employing SLR training and higher adaptation standards need to be employed by the professional associations for the very same architects, builders, engineers and planners who are creating today the structures of mid-century.
Look for malpractice insurers to try to create exclusions in their policies for such errors and omissions, or for rate hikes based upon policies that might cover these types of claims. They may try to invoke "Act of God" exclusions, but might have to come up with something more innovative, since SLR is now clearly foreseeable.
Directors and officers of homeowner and condominium associations will need to be protected by errors and omissions insurance policies that are specific on SLR issues. This will be a tricky area...as most volunteers for these community jobs may be unaware of what they are stepping into with erosion and other coastal dynamics challenges.
Such insurance industry moves will produce battles in state capitols as insurance commissions grapple with the public policies of such exclusion efforts.
Ultimately, the Courts will decide whether errors and omissions policies will, or will not, cover SLR negligence claims. In the meantime, it is not unreasonable to expect a flood of errors and omissions lawsuits based upon SLR issues in the coming decades.
Will Neighbors Fight Over SLR Erosion?
​Envision expensive ocean side properties situated along the beach. Built next to each other since the late 1970's, they were constructed with the implied and legal understanding that each property will be supported from all sides, and from below, by the natural state of the land which serves as a foundation for the entire strip of houses. For years, the neighbors live harmoniously without any problems.
One day, in 2019, sea level erosion causes one of the property owners to take long-delayed and expensive adaptive measures to try to shore up and secure his land. He raises his house, and alters the ground upon which it is built.
However, in the process, untested and new construction techniques inadvertently weaken the lateral and subjacent support previously provided to his neighbor. As a consequence, the adjoining landowner's property erodes due to the relentless trespass of sea water because his property is no longer reinforced by what was once strong support from the south and north of his property, and from the natural foundation once dependably present below.
While it is true that subject to zoning rules and other traditional restrictions, property owners can use their tracts as they see fit, it is also a given that each landowner cannot use their plot so that it harms adjoining land interests. If the adapting landowner tries to fight SLR on his or her property, but his neighbor does not and subjacent support is weakened, a lawsuit may result.
To deal with this little considered problem, look for more agreements between neighbors regarding lateral and subjacent support. When landowners employ SLR adaptation measures to mitigate damage, their adjoining property residents will serve their own interests to consider doing the same.
But absent such agreements along changing coast lines, look for this type of property dispute to become more frequent in the coming years and end up before the Judiciary.
19. Lateral and Subjacent Support vs. Sea Level Rise
20. Daubert v. Merrell Dow Will Intrude Into Sea Level Litigation
Expert Witnesses With Opinions On Sea Level Rise Will Be Required To Meet The Tough Daubert Standard Before They Testify
​Litigation is often won, or lost, by convincing expert witnesses. Expert battles are part of the long tradition of contested disputes in Court.
The battle of the experts will be particularly relevant in Court cases involving the science surrounding swelling seas. The topic is highly controversial and often very emotional.
Those that believe SLR is not occurring will do everything they can to discredit those who assert, based upon scientific studies and objective data, that SLR is real and here to stay as the oceans warm and expand in volume.
Deniers of sea level rise will hire expert witnesses to oppose believers of SLR science and their experts.
It is likely that soon the difficult and conflicting discourse of SLR will end up in the Courts. Experts in SLR science will be challenged by the tough Daubert standard of expert witness opinion admissibility.
This means state and federal trial Judges will be "gatekeepers" and be asked, in pre-trial hearings, to determine if the scientific testimony of SLR experts is reliable, and not just relevant. Judges will undertake the task of determining whether the reasoning or methodology underlying the testimony is scientifically valid and whether it properly can be applied to the facts in issue.
If it is not, SLR experts who rely on credible science proving ocean rise will not be allowed to testify. This can substantially effect litigation involving property, including eminent domain and a host of other types of legal disputes that end up passing through the Courthouse doors.
Judges will examine whether an expert's theory can be and has been tested, has been subjected to publication and peer review, has been scrutinized for errors, whether reliable standards have been applied to the formulation of SLR expert opinions and if there is general acceptance of the test in the scientific community.
If Judges feel that too much divides the expert opinions sought to be admitted in evidence from the science which underlies the opinions, they may not let the expert testimony into the Courtroom for juries to hear.
Each year, as scientific studies conclude the reality of sea level rise, it may appear that making expert SLR testimony admissible will be less and less difficult. For those who seek such assurances, beware, as the particular facts of each dispute, including specifics of the geographical area impacted by the case, may make expert witness testimony something other than a sure thing.
14. Certified Mediators In SLR Disputes Have A Lot To Learn
With Sea Level Rise Disputes A Tidal Wave Of Mediations Will Be Scheduled
Mediation, the process of trying to forge mutually agreeable settlements instead of going to trials, requires a long list of skills. A certified and knowledgeable mediator must know the latest law, understand psychology and exhibit tireless and creative efforts to achieve successful and often complicated results.
Sea level rise litigation will involve important issues, many of which mediators have not paid attention to since law school, if at all. Concepts and tools such as riparian and littoral rights, accretion, accession, dereliction, reliction, prescription, dedication, rolling easements, flood elevations levels, mean high water line and "erosion control line" need to be completely understood.
Statutory enactments, such as Florida's Beach and Shore Preservation Act 1 and various state and federal constitutional requirements must be familiar to a mediator. County SLR relevant ordinances also need to be understood, such as the enactment in Miami-Dade County, Florida, which refers to the "Coastal High Hazard Area" concept. 2
As legislatures across the nation embrace the challenge of SLR, session laws need to be understood and reviewed.
Bottom line: Mediators need special SLR training to be ready for this challenge.
Footnotes:
1 Sections 161.011-161.45 of the Florida Statutes.
2 Miami-Dade County, Fla. Code of Ordinances, Section 11C-17 (a) (2010).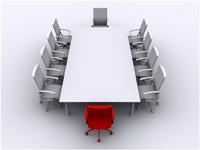 21. Chapter 9, Sea Level Rise and City Hall...Potential Emerging Flood Risk Complications
Has Federal Flood Insurance Legislation Hastened Municipal Bankruptcies?
​Consider the Biggert-Waters Flood Insurance Reform and Modernization Act of 2012.
Congress passed that law to attempt to reform the heavily indebted National Flood Insurance Program (NFIP). According to South Carolina's The Post and Courier on October 22, 2013, the law is "expected to trigger 10 percent increases on average when [flood insurance] policies are renewed. It will also gradually move subsidies, requiring homeowners to assume the full risk rate over five years."
This comes at a time when most of the nation is still trying to recover from one of the worst economic episodes in American history. Suddenly, the "Great Recession" may be followed by the "Great Ascension…" not of economic indicators, but of oppressive flood insurance rates.
In some areas, such as Charleston, S.C., New Jersey and Florida, certain homes may no longer qualify for federal insurance subsidies once they are sold. Real estate sales people in South Carolina are worried that sales of older homes will drop due to the Act. That has reportedly prompted South Carolina Governor Nikki Haley to suggest Washington allow flood insurance subsidies to be available for re-sold homes.
The Federal Emergency Management Agency (FEMA) which administers the NFIP, asserts on its website, that "More than 80 percent of policy holders (representing approximately 4.48 million of the 5.6 million policies in force) do not pay subsidized rates. About 20 percent of all NFIP policies pay subsidized rates. Only a portion of those policies that are currently paying subsidized premiums will see larger premium increases of 25% annually starting this year, until their premiums are full-risk premiums. Five percent of policyholders–those with subsidized policies for non-primary residences, businesses, and severe repetitive loss properties-will see the 25% annual increases immediately."
FEMA adds, "Subsidies will no longer be offered for policies covering newly purchased properties, lapsed policies, or new policies covering properties for the first time." The FEMA post continues, "The 80% of all NFIP policies that already pay full-risk premiums will not see these large premium increases."
Clearly, however, even twenty percent constitutes a shared emergency.
At the recent Sea Level Rise Summit 2013, hosted by Florida Atlantic University's Center For Environmental Studies, much of the discussion of October 16, 2013 was on insurance subsidies which encourage building in coastal areas.
It was made clear that the entire insurance subsidy battle has real and immediate consequences for municipal economic sustainability.
In the face of the uncertainties created by sea level rise and government efforts to stabilize the flood insurance market and to lessen development in flood risk areas, it is not a good time to be a Mayor of a coastal town or sit on a City Commission.
It's a type of "perfect storm." If significant numbers of property owners are no longer able to afford high premium properties, they may choose to abandon their homes and move inland, but this time to rent. As one expert in water management publicly stated at the Summit, his "personal action plan" is to divest himself of real estate in South Florida within 10 years, and then rent.
Think about that for a moment...
The consequences of this clash between the withdrawal of subsidies and the encroachment of rising seas portend serious personal, federal and regional legal consequences.
Those who withdraw from properties as they can no longer afford increasing flood insurance premiums may not be able to sell, or may be forced to convey at a loss. Their personal strategies will likely change sooner than later.
This, in turn, will place municipal finances at risk.
For many, this was not supposed to happen so soon. Property owners paying attention to coastal dynamics may have factored into their individual financial plans rising sea levels over the first half of this century, but they did not expect Washington to work now, in conjunction with swelling seas, to prematurely force ownership and population retreats in threatened areas.
Forecast: A municipality faced with a dwindling tax base and exiting residents may choose the protection of the Bankruptcy Courts under Chapter 9, Title 11 of the United States Code. That's the part of the bankruptcy law that is available as a last ditch effort for municipalities to seek financial stabilization. It helps troubled cities restructure debts.
Soon, hard impacted municipalities with flood prone areas may be the new "Detroits" (The "Motor City" filed for federal protection this year).
Long before the Biggert-Waters Act was fully understood, John Englander, the author of High Tide on Main Street, Rising Sea Level and the Coming Coastal Crisis, wrote, "Our society currently assumes that governments will subsidize, bail out, and reimburse us for almost any natural disaster." He adds, "While I cannot predict just when the end of near-unlimited government bailouts for coastal risk will occur, as an economist friend likes to say, "If something does not make economic sense, it will change sooner than later."
Englander warns that coastal property values "will go underwater long before the water actually hits the land."
He's right, again.
Anticipating property devaluation, Englander, an oceanographer, author and consultant, adds, "The road downward will likely be uneven, sometimes just a few percent a year, perhaps 20 percent or more in a single year. Fluctuations will be based as much on emotional shifts as on tangible ones."
For many, Biggert-Waters is tangible, and immediate.
The Act assists in answering the skeptics who question why sea level rise is relevant in 2013 as opposed to 20 or 30 years from now. Financial pressures underlying the federal legislation are the first societal wave of what will later be physically manifested by repeated tidal flooding in coastal areas.
The economic stress of sea level rise is here and now, albeit without submerged properties.
With the withdrawal of subsidies new kinds of pressures will result, with nascent forms of unintended federal intervention on the horizon. Chapter 9's may be more commonplace in the decades to come in at risk areas.
According to the Miami Herald on October 15, 2013, columnist Fred Grimm noted that "Buyers interested in some 268,000 Florida homes in flood-prone areas will be saddled with higher, sometimes much higher, rates." That's why the State of Florida announced it will be filing an amicus brief which supports an effort by Mississippi to stop the flood program rate increases being imposed by FEMA under the Biggert-Waters Act.
If double digit premium increases start, the market will react...possibly to the detriment of seaside towns.
Questions: If subsidies are withdrawn, will the federal government replace them with assistance for land owners who need to move inland? Does the protection of Chapter 9 require re-thinking as water becomes, in 2013 and 2014, a larger and more pressing issue than anyone ever anticipated? Has Biggert-Waters accelerated the societal effects of near term sea level rise?
Only the market, and politics, will tell. The battle has been joined.
Update: On March 21, 2014, President Obama signed the Homeowner Flood Insurance Affordability Act of 2014 into law. According to FEMA, "The law repeals and modifies certain provisions of the Biggert-Waters Flood Insurance Reform Act of 2012 (BW-12) and the Consolidated Appropriations Act of 2014."
An overview posted by FEMA adds: "The new law lowers the recent rate increases on some policies, prevents some future rate increases, and implements a surcharge on all policyholders. The Act also repeals certain rate increases that have already gone into effect and provides for refunds to those policyholders. The Act also authorizes additional resources for the National Academy of Sciences (NAS) to complete the affordability study."
The FEMA summary can be seen here.
For many such as older home owners in flood-risk areas, the impact of higher flood insurance rates has only been delayed, and cities are still faced with long term consequences of higher flood insurance premiums. For others, such as owners of commercial properties and second homes, higher premium reality is now.
22. "De-Paving" and Returning To Nature In Vulnerable Coastal Regions
Voluntarily Selling to the State May Be in the Future For Some Coastal Property Owners
​
Returning to a natural habitat and reverse developing coastal areas is one way planners are considering to fight sea level rise in sensitive flood plains.
In the aftermath of Hurricane Sandy, New York Governor Andrew Cuomo proposed the "New York Rising Community Reconstruction Program." In Staten Island, the innovative effort offers "pre-storm" value to owners of damaged houses as an inducement to re-locate.
According to The New York Times on February 3, 2013, "Those in even more vulnerable areas would be offered a bonus to sell; and in a small number of highly flood-prone areas, the state would double the bonus if an entire block of homeowners agreed to leave."
The purpose? To create natural buffers such as wetlands that would protect inland areas.
There are benefits to local, state and Federal governments. In the aftermath of other destructive natural events, governments would not have to assist in future post-storm surge redevelopment of the repurchased coastal areas. The acquired properties would be completely returned to nature.
Additionally, protracted and costly eminent domain battles would be circumvented for homeowners and governments.
This is not eminent domain in which owners are told the government is forcibly taking their property in return for just compensation.
Property owners would agree to volunteer to leave in exchange for proper compensation.
While the Federal Emergency Management Agency (FEMA) has had a somewhat similar program in the past, the Cuomo program is much more ambitious.
Imagine whole sections of people who are willing to give up their properties rather than redevelop and face the same scenario of destruction and rebuilding in the future.
Unrealistic? Consider Oakwood Beach, in Staten Island, New York. The "home buyout zone" is in place. As of August 19, 2013, a reported 300 homes are eligible. According to the Staten Island Advance on September 13, 2013, the average buy-out offer is "in the $400,000 range." The paper reports 185 homeowners in Fox Beach have expressed interest in participating, according to Joseph L. Tirone Jr., a resident and head of the local buy-out committee on the island.
The Economist reported on Oct. 19, 2013, "The first sale there was completed last week."
Returning to natural buffers is a concept that sea level rise experts have considered as a mitigation tool for years. If a city eliminates residences, more infrastructure would have to be eliminated as well, including local roads.
At the 2d Annual Sea Level Rise Summit hosted by Florida Atlantic University on October 16 and 17, 2013, the concept of "de-paving" streets was raised as a way to foster the creation of natural buffer protection zones for threatened areas.
In an American culture where building roads and encouraging housing starts are considered signs of economic progress and urban mobility, it is psychologically challenging to consider going in reverse and actually removing transportation corridors and places to live.
It is likely, however, that as the century ages, you will be hearing about road closures more frequently in conjunction with buyout programs.
Forecast: Return to nature programs such as the Staten Island initiative will succeed as the ocean continues its encroachment into developed areas by sea level rise and hurricane storm surge. But the political and economic will to champion such programs must surface in the halls of power.
Lawyers will need to understand the specifics of such efforts, from dealing with mortgage companies who have loans tied up in properties which may be subject to such creative programs to conveying title in favor of the states.
The Endangered Species Act and Swelling Oceans
When Richard Nixon signed the Endangered Species Act (ESA) into law on December 28, 1973, he probably had no idea that critical environmental initiative would someday become embroiled in the complex issue of sea level rise.
Challenged in the judicial system, in 1978 the U.S. Supreme Court in Tennessee Valley Authority v. Hill said "the plain intent of Congress in enacting the ESA "was to halt and reverse the trend toward species extinction, whatever the cost."
One such cost may now be visited upon South Florida developers and land owners in areas not previously thought to be threatened by sea level rise.
On Friday, Oct. 25, 2013, the Courthouse News Service (CNS) reported that "Three South Florida native plants are in imminent danger of extinction due to a complex of threats that are worsened by the effects of sea level rise."
The report cited as a source the U.S. Fish and Wildlife Service, which helps administer, along with the National Oceanic and Atmospheric Administration, the ESA.
According to the CNS, the Federal Government recently listed the three plants (Aboriginal prickly-apple and Florida semaphore cactus and the Cape Sable thoroughwort) as endangered as a result of a settlement between the Fish and Wildlife Service and the Center for Biological Diversity (CBD).
The CNS report quotes attorney Jaclyn Lopez, of the CBD, as stating, "These native plants are being squeezed out of existence, pressed between coastal development and rising sea levels. Protection under the Endangered Species Act will give them a role in South Florida's planning for rising seas."
According to the article, one of the reasons for the threat to the plants is water tables which are taking on more salinity.
The Miami Herald confirmed the report on October 23, 2013.
Conservation of fragile and endangered plant habitats adds an entirely different dimension to the growing national effort to understand the subtle implications of sea level rise.
While federal protection of endangered plant species is not new, this move by Washington reminds us that sea level rise is having consequences, even now, for fragile species.
Lawyers for developers and land owners need to understand the complex endangered species process and how the threat of rising salty seas is a concern in 2013, not 2033.
23. A Nixon Era Law Confronts Sea Level Rise
24. Needed Now...Proper Disclosures of Sea Level Rise In Real Property Sales
State Legislatures Have An Urgent Task...To Require Formal SLR Notices in Imminent and Future Real Estate Sales
Simply stated, residential property purchasers in sea level rise (SLR) threatened zones need informed notice and protection.
That safeguard begins with those in the market to buy real property doing their homework, and understanding the water dynamics of the area in which they are about to invest.
But the responsibility of becoming aware of environmental issues is not enough. Not everyone is cognizant of what issues to research, or where to get the reliable SLR information. Relying on the internet, or word-of-mouth, is not enough.
In Florida, sellers and real estate licensees must advise potential buyers about certain environmental hazards that could affect the health, safety and welfare of purchasers. Concerns about groundwater contamination, lead based paint and plumbing materials, radon gas, asbestos, formaldehyde gas, underground storage tanks and dumps with hazardous waste are of relevance and significance in all residential real estate transactions.
The Sunshine state requires radon gas disclosures on real estate contracts. The Federal Residential Lead-Based Paint Hazard Reduction Act of 1992 ("Title X") requires the disclosure of known information on lead based paint and hazards prior to most leases and sales of realty when housing was built before 1978.
Even stigmatized properties (locations where people have died) are required to be disclosed to those seeking to buy. Failure to disclose can lead to a lawsuit against the real estate licensee and the seller.
Thus far, however, in most states, there is no requirement to advise buyers that sea level rise may be a latent condition that will affect their future acquisition. This flies in the face of the general duty of sellers and those practicing under certain real estate laws to disclose all known facts that materially affect the value of residential real estate when those conditions are not readily observable to buyers.
This must change. Now.
The residential acquisitions of 2013 will, in many areas, be the same properties flooded by SLR well before 2043, which is the life of a standard 30 year mortgage.
Sea level rise is a latent condition, but scientifically proven. It is not a mere belief. There is a vast ocean of empirical data which supports the concerns expressed on this website and across environmental literature and media.
Lawmakers need to quickly confront this compelling reality to properly inform the public in real estate sales, in plain English and Spanish, about the hidden but increasing danger of rising waters.
When given notice of SLR in residential real estate transactions in 2013 and 2014, purchasers may wish to finance with a 15 year mortgage, not a conventional 30 year mortgage. The difference between the two types of loans, considering the repayment of principal and interest, is enormous.
Being on notice about and understanding SLR issues pertaining to a specific property can affect a purchaser's decision to acquire the property. Not being told can lead to costly and protracted litigation for all involved in the transaction.
Some legal experts are hard at work in drafting model SLR notices. One such proponent makes the case for mandatory and fairly written disclosures.
Writing in "Reasonable Investment-Backed Expectations: Should Notice of Rising Seas Lead to Falling Expectations for Coastal Property Purchasers?" noted Florida coastal planning attorney Thomas Ruppert states, "…properly designed notice statutes can help in ensuring that those purchasing coastal property understand the unique risks and hazards associated with coastal property, particularly in the face of current SLR and projected future SLR." 1
Let's go one step further. This concern for fair disclosures is not restricted to coastal properties. According to Broward County (Florida) Mayor Kristen Jacobs, who addressed the Coastal Communities Town Hall in Fort Lauderdale on November 7, 2013, low lying areas of Southeast Florida far from the ocean and which are bordered by the higher elevated Everglades are also at risk due to the porous limestone foundation and the fluctuating water table underneath the region.
As sea level rise ascends to a priority issue for the general population, legislatures and real estate professionals need to consider fair and reasonable SLR notice statutes in residential and even commercial realty transactions. The failure to take on such an initiative can result in litigation, not to mention broken dreams of residential property purchasers and business owners.
1 Journal of Land Use, Vol. 26, Spring 2011, published by The Florida State University College of Law. This article is strongly recommended for a greater knowledge of notice issues. For example, Mr. Ruppert points out that Section 161.57 (1) (2010) of the Florida Statutes, which provides some level of disclosure about coastal erosion, does not cover the millions properties which are not "seaward of a the coastal construction control line." What is needed are more comprehensive and inclusive disclosure requirements.
​
As America Begins To Adapt To Rising Seas, Methods Must Be Sound Or Courts Will Be Flooded
Dealing with rising seas with increased tidal flooding is by no means an established art.
In Miami Beach, for example, some residents are upset with the City's efforts to install pumping stations in front of their homes for drainage enhancement. According to the Miami Herald on December 19, 2013, large footprint six foot tall pumping stations to alleviate flooding have been erected on concrete foundations in the Central Bayshore neighborhood.
Constructed on swales, the new municipal plumbing equipment is considered by some to be unwelcome and unsightly. The issue: Property owners translate these mitigation efforts into diminished values.
This concern has resulted in the creation of a political action committee to fight City Hall. While the municipality works to make the stations more palatable for residents, cries for just compensation have resulted. If the political process does not result in a resolution, lawsuits may be the ultimate consequence.
Let's call these adaptation claims. Such disputes can take many forms.
Fast forward 1,058 miles to the north of the blue waters of South Beach. In New Jersey, storm drainage enhancements are not the issue. Instead, efforts to raise some homes in beachfront areas of the Garden State are turning into potential litigation. A few unlucky structures are collapsing as they are being raised.
The Asbury Park Press (APP), in New Jersey, reported on November 23, 2013, about "Lifting Disasters." According to the paper, "Since Sandy struck, hundreds of New Jersey homeowners have started the home elevation process, with houses on wooden stilts and higher concrete foundations now dotting the landscape in beachfront areas."
Aesthetics are not the issue in those municipalities. The problem: Home lifters are currently not regulated by the state, and a small number of ascending houses are wrecked in the process of getting ready for future intruding waters.
According to the APP report, there are no standards in New Jersey that apply to contractors who raise homes. For some, this has resulted in frustrated, and extremely expensive, adaptation efforts.
In attemptes to be proactive and avoid damage from nature, some unfortunate property owners are instead losing their investment values due to inexperienced structural lifting efforts. Felled homes are the unintended consequences of inadequate or missing legal standards for inexperienced home lifting contractors.
The Miami Beach and New Jersey stories have a common and sober thread. Adaptation requires experience, careful planning, proper design, community outreach, public support and meaningful government regulation to protect public safety and property interests.
Such measures can take years to develop. We need to start now.
In the absence of another devastating hurricane like Sandy, rising seas offer the local governments and private enterprise time to work together for effective strategies and sound legal measures to avoid divisive claims of government takings and allegations of contractor negligence.
We fail to plan for meaningful adaptation in 2014 at our peril. We should not leave it to the Courts to have the final say about complex technological, engineering and architectual responses to rising seas.
To cast a blind eye toward proper adaptation measures is to merely flood the Courts with claims in approaching years.
If State Legislators and Governors Fail To Adequately Address Rising Seas, Will Citizens Try To Amend State Constitutions?
What if state constitutions, in an effort to promote the public health, safety and welfare, were amended to mandate laws consistent with responsible planning for sea level rise? Such amendments could cover land use planning, environmental protections, insurance and taxation.
The idea is not so far-fetched. On the international front, three countries have taken the lead to include climate change policy in their constitutions. Tunisia, for example, has reportedly become the latest nation-state to require the country to "contribute to the protection of the climate…for future generations," according to Responding to Climate Change (RTCC.org) on January 27, 2013. The North African nation joins Ecuador and the Dominican Republic in elevating climate concerns to the constitutional level.
In America, several states, including Hawaii, Illinois, Pennsylvania, Montana and Massachusetts have included in their constitutions environmental quality as a fundamental right of the people.
There have even been discussions, since the mid -1990's, about whether a "clean and healthy environment" should be a federal constitutional right. Thus far, those efforts have failed.
Existing international and domestic governing document protections may portend additional state constitutional initiatives. Each U.S. state has its own written legal framework. These constitutions provide statements of public policy with which statutes needed to be harmonized. They provide key principles which guide State Courts in resolving disputes.
In addition to broad and general legal protections, such constitutions are typically focused on specific issues of statewide importance. Those documents are easier to amend than the federal Constitution, but the process can be drawn out and very expensive. Some states, like Florida, allow for amendments by citizen initiatives.
The Sunshine State's constitution already addresses climate related issues such natural resources, water pollution, the Everglades Protection area, eminent domain and sovereignty lands (which impacts the emerging issue of changing shorelines). However, sea level rise and the public policies needed to constructively address it, are not mentioned.
In the coming decades, rising seas and their vast impact on society may have to be addressed on a constitutional basis as people and businesses take on the challenges of SLR.
If political leadership at the state level is missing with regard to SLR, it is foreseeable that citizens groups may proactively demand public policy through the constitutional amendment process that is consistent with responsibly addressing adaptation to swelling oceans across affected states.
For more on Constitutional Law, please read article 2, above.
Posted 2.2.14
26. State Constitutional Initiatives and SLR Adocacy
Copyright 2013-2016 Mitchell A. Chester. No claim to third party works. This website does not and is not intended to give legal or financial advice.
Consult a competent and licensed attorney, CPA or certified financial advisor for assistance in your state. Please see our Terms Of Use & Privacy page. Last update: 2.4.15.